A trip to see the Northern Lights may lead you to the question - what is the best time to visit Iceland? Well, there are several months throughout the year that you can take a trip there, but it depends on what you want to do. 
BEST TIME TO VISIT ICELAND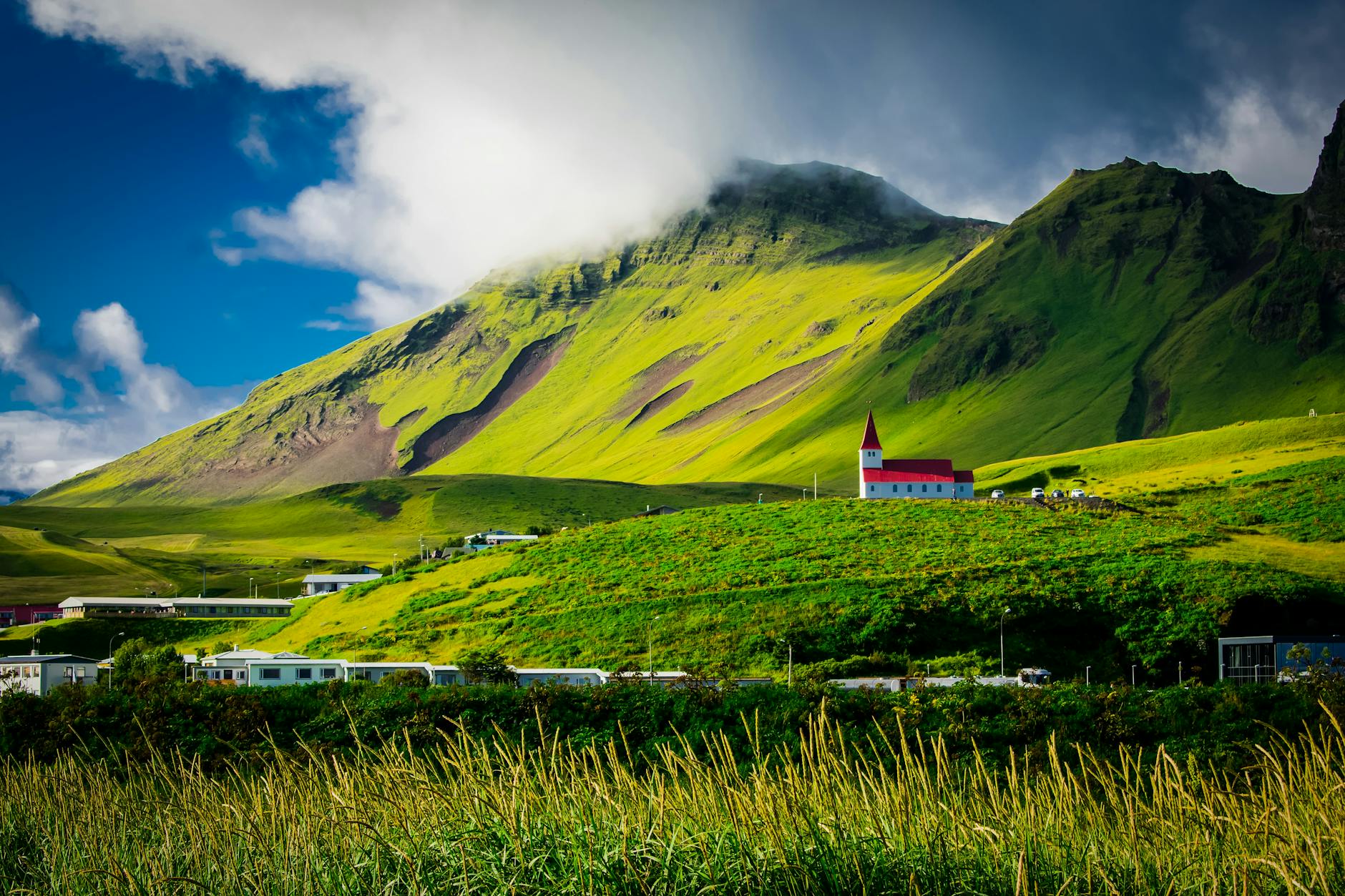 Planning an Iceland trip can get tricky given that it has the concept of long days and short days. It's not like other destinations. So, you need to be well-aware of what you want to do and who you are traveling with. 
However, one of the best times to visit Iceland is during the months of May to August. This is when you will find the pleasant temperatures along with the long days. 
We suggest you choose this time if you are traveling with children. They will have a good time when there is light. In fact, the weather is decent enough for them to step outside without freezing their little toes and fingers! 
BEST TIME TO SEE NORTHERN LIGHTS IN ICELAND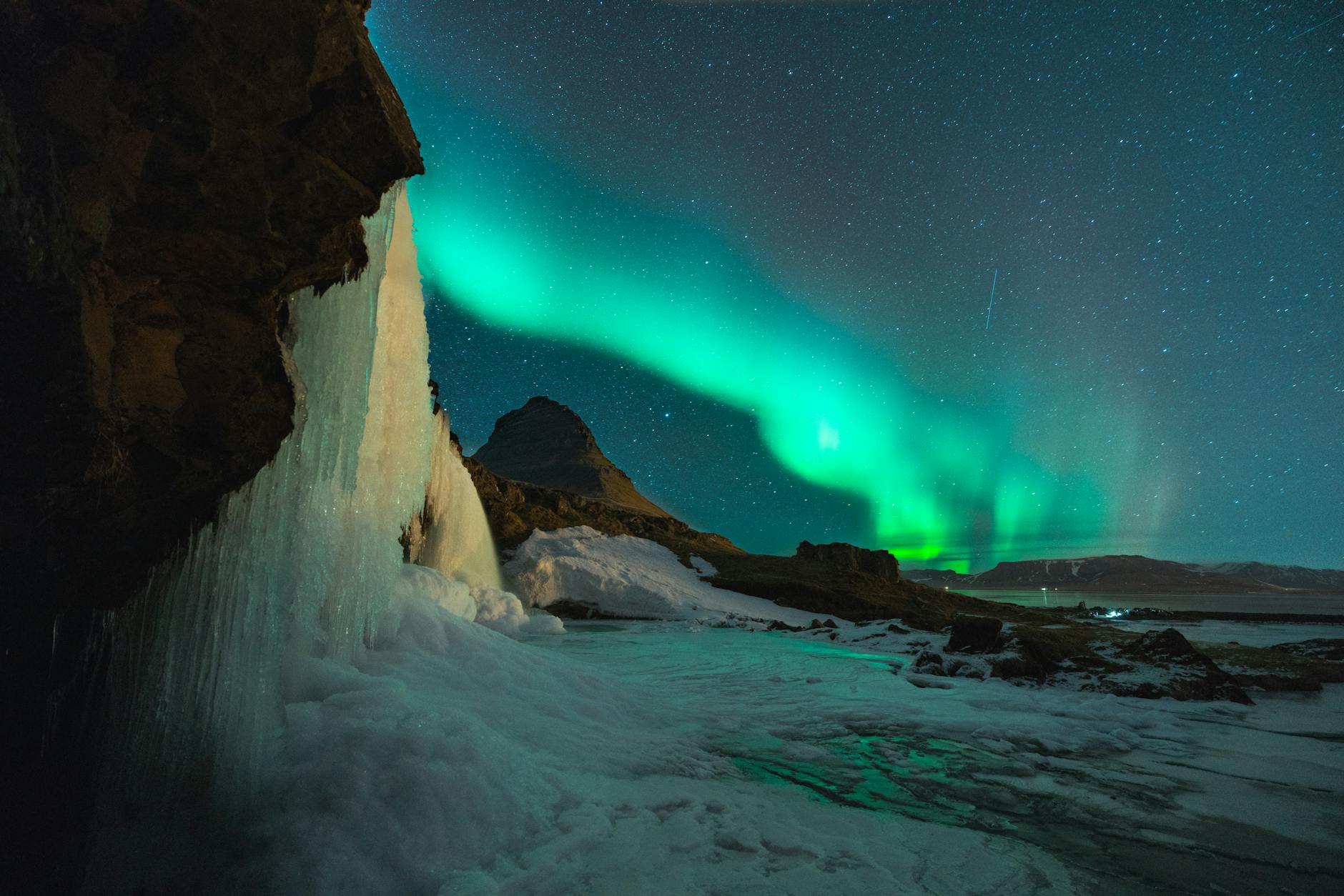 Now, what you need to remember in this situation is that during this time you will find the flights, hotels, and every type of accommodation has been booked. so, if you do plan to visit Iceland during the months of May to August, you will need to ensure you are making your bookings much in advance. 
On the other hand, if you want to visit Iceland when there are smaller crowds, then it is April and September. These two months come with decent weather, cheaper prices, and shorter days. 
Therefore, you need to plan you Iceland travel according to how you want to experience it. 
If you are traveling to see the Northern Lights in Iceland, then it is during late September through to late March. However, most of these days are filled with dark nights. Another factor that you need to consider when traveling during these months is the weather. 
The weather during this time is cold. This actually factors in making the Iceland Northern Lights visible. The skies clear out and the view is obstacle-free. 
During warmer nights, the skies have a blanket of clouds covering and obstructing the view. 
Iceland's small population makes it perfect for you to visit if your intentions are to see the Northern Lights. These months are the best time to see Northern Lights in Iceland. 
In this situation, we should tell you that this is not a guaranteed time. One of the points of getting to see the Northern Lights is that you have to be at the right place at the right time. 
So, in the off-chance that you go during the months recommended and miss it, then we are sure you will catch it next time. 
If you absolutely want to see it, we recommend you have a word with a local expert who can give you the approximate time when you will able to see the Northern Lights. 
BEST TIME FOR ICELAND TRAVEL FOR SIGHTSEEING
Now, if you want to know the best times to visit Iceland for sightseeing, then that will be from end of May to mid of June. This is when the crowds are small and you are less likely to come upon anyone interrupting your views. 
Iceland views are absolutely stunning. This is because there are numerous geysers, waterfall,s and volcanoes that you can gaze upon! 
Furthermore, during these months the roads are not impassable making traveling via roads an absolute delight. 
Make sure you carry your cameras because Iceland is truly a picturesque destination. You will regret it if you do not capture some of the magnificent sights on your camera. 
You May Also Like To Know About The Things To Do At Luxembourg
BEST TIME FOR WHALE WATCHING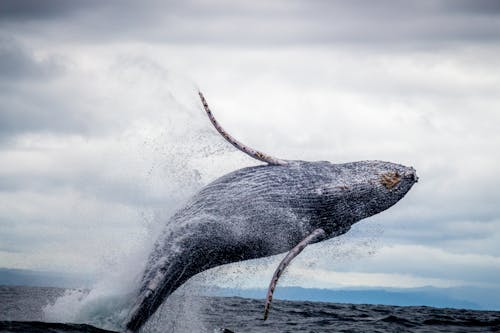 Coming to Whale watching, you can go to Iceland for this particular phenomena during the months of April to October. However, the peak seasons for visiting Iceland for whale-watching is during the months of June, July, and August. 
Now, sometimes you can be a part of this during the winter months as well. You have to be truly lucky for this! You will be given thermal suits if you visit during the winter months to make this activity fairly comfortable for you. 
In this regards if you are traveling with children, we suggest you explain the concept to them first. Not all of them will be able to understand the do's and don'ts during whale-watching. 
Additionally, make sure you have a word with the guide to know when is the best time during the day to travel with children. 
BEST TIME FOR ICELAND TRAVEL TO VISIT THE BLUE LAGOON
If you are planning an Iceland travel to take a trip to the Blue Lagoon, then it will all year round. However, according to the crowds, the biggest ones flock there during the months of May and September with it peaking during July and August. 
If you visit during the winter months, the Blue Lagoon is fairly calmer given that these months are outside the holiday periods. 
Now, when you visit, make sure you check the timings when they are open. This is very important. They have their busy periods and their lunch times as well. 
BEST TIME TO SAVE MONEY AND AVOID CROWDS
Your Iceland travel can be light for the wallet if you take a trip there during the winter months keeping aside the Christmas and New Year Holidays. The summer months is when the prices peak. 
Decent weather and cheaper costs come together during the months of mid of May through to mid of June. If you travel from Mid-June through to August, you will be able to avoid crowds and save money both at the same time. 
These months are ideal for sightseeing if you are someone who does not like being around crowds during the vacation period. 
Now, these months are good for sightseeing, and they are good for seeing the Northern Lights as well. So, if you do visit during this time, make sure you try your luck in visiting the Northern Lights.  
Now that you know the best time to visit Iceland, are you ready for the vacation to this beautiful destination?