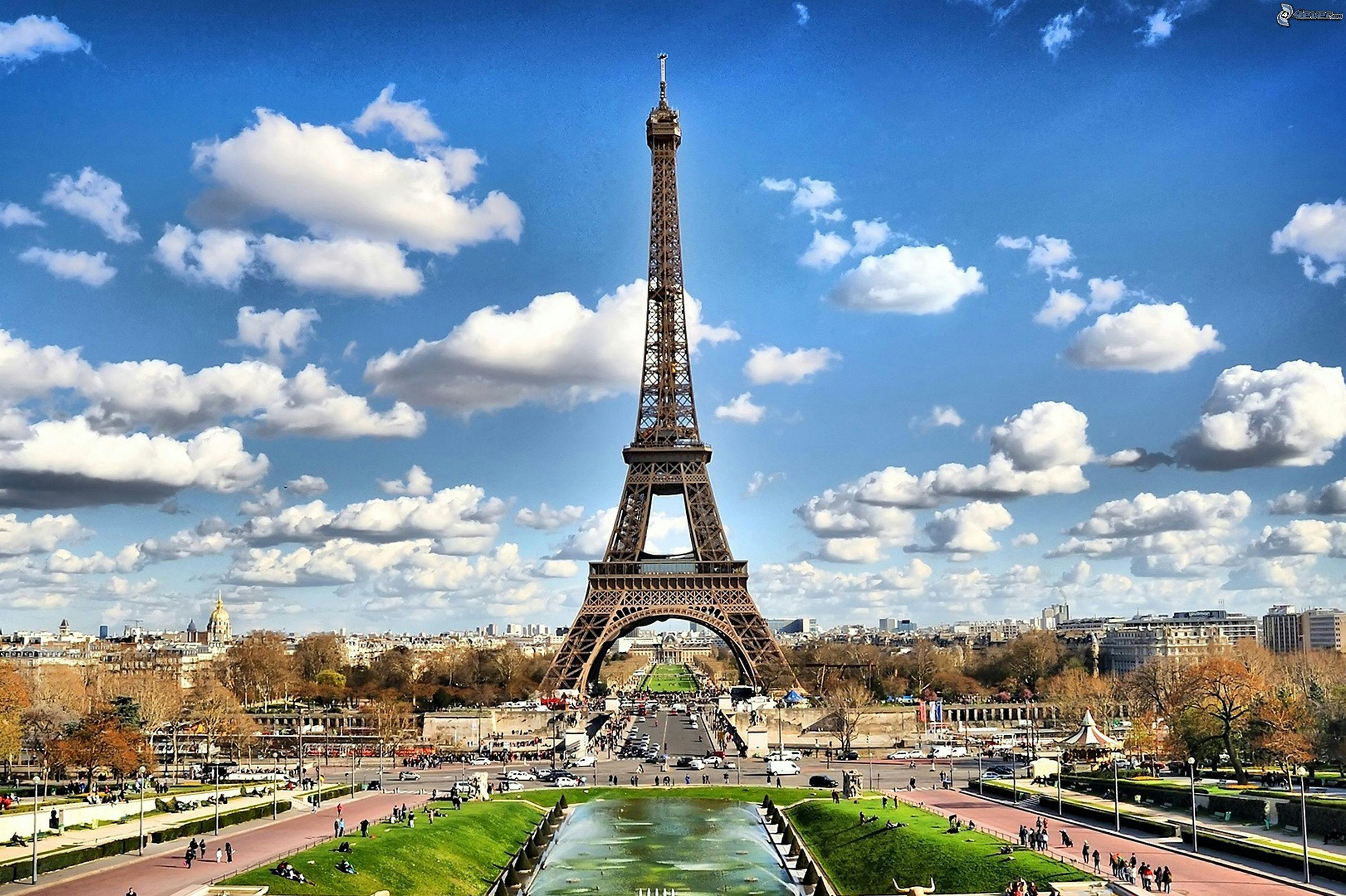 One question that may come to mind when you think of visiting the most romantic city in the world is, "when is the best time to visit Paris?"
Paris is one of the most iconic places to visit for a romantic getaway with your significant other, or even just with friends for a memorable girls' trip.

One of the most important factors you must consider when booking a trip is the time of year. While this is ultimately your choice to make, it's always good to take into account what the weather is going to be like or if there are any special events you might want to be in attendance for. 

From the Eiffel Tower to the Arc de Triomphe, Paris is a glorious travel destination for many tourists. 
Its well-drafted architecture, fashion-driven culture, and world-renowned cuisine are what make this place such a popular dream destination.  
Knowing the best time to visit Paris
There is always a perfect time to visit any destination, but if you are planning on going on a week-long trip (or longer), don't worry! With the use of this guide, you can decide the ideal time to visit this amazing city for yourself.  
Going to Paris in January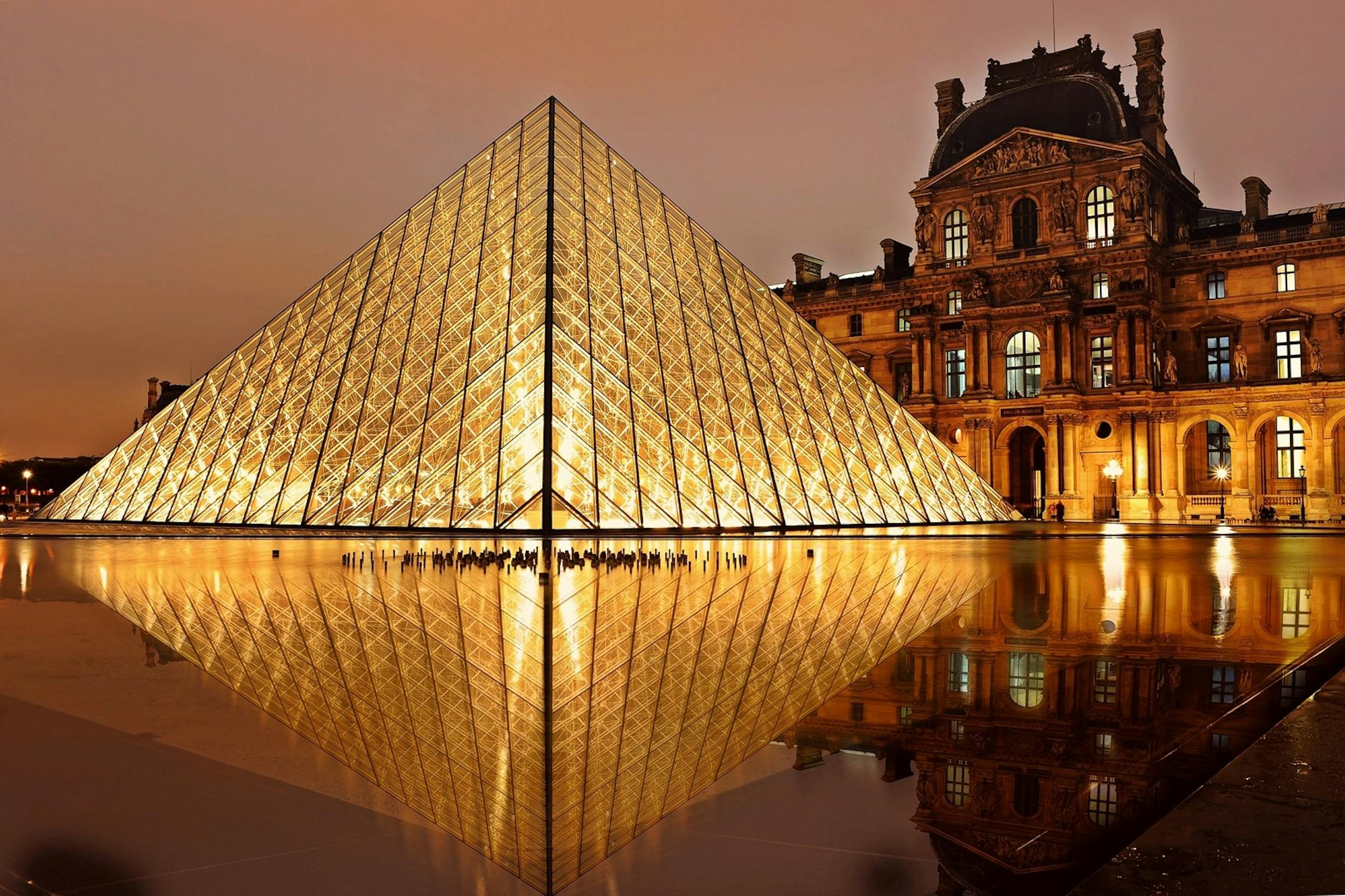 Weather: cold + rain (2°C-6°C)
With all the festivities and fun in the air, January is a fun month to hoard this place. 
There is no better way to start your year than flying out in January! You can rejoice with your partner into the beautiful fireworks that set off in this unforgettable city. 
There are several Parisian New Year's Parties that take place all over the city, each celebrating in a different way. To name a couple, the Sacré-Coeur hosts a street party and there is a light show on Champs-Élysées. 
Flying into Paris in February and March
Weather: cold + cloudy (5°C-10°C)
This is the perfect time to have some well-deserved alone time with your significant other because February is a month for lovers, so why not celebrate with a romantic getaway?
Plus, you won't have to wait long for anything if you come down in February or March because the queues get shorter, and there are lots of accommodation availability, so there will be a ton of places to choose from for a romantic crash. 
You can celebrate Valentine's Day out in the world's famous lounge, Moulin Rouge, and witness an epic costume parade at Carnaval de Paris with lots of colors, music, and floats. 
It might be a bit cold to visit during this time of the year, but it is surely a perfect way to spend quality time with your loved ones.  
Arriving in April and May
Weather: cold + intermittently cloudy and sunny (10°C-20°C)
April and May are prime months for visiting Paris. 
You will find a range of markets and events all over as you stroll through the city. While you are in Paris during the said months, you can visit the Notre Dame Cathedral and celebrate Easter with your folks. Be sure to try some of the amazing dishes available all around during the Easter Party!
Visiting Paris is a perfect escape during May and April because most of the time, the places are lit up, and the streets become a dream for every photographer and Instagrammer alike to capture.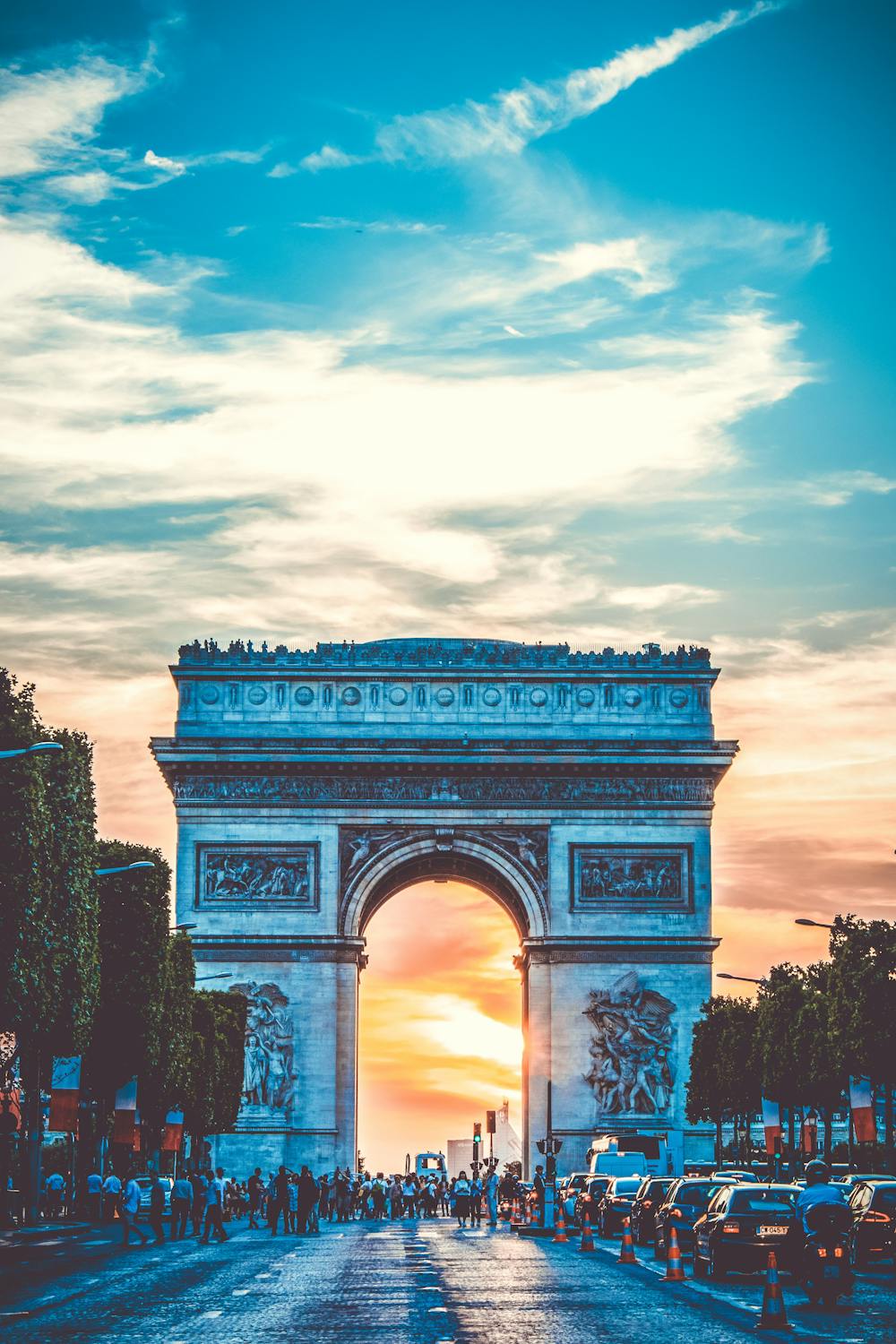 Visiting in June and July

Weather: chilly + sunny (15°C-25°C)
The highlight of traveling to Paris in June and July is the bright outdoor activities that you can do with your mates. If you fancy waterboarding and skiing, this will be an ideal time for you. 
There is an eco-friendly festival which goes around at this place called the 'We Love Green Festival.' While it is great to get active in Paris during the months of June and July, you can also stop by the museums. However, they can become crowded at times due to the surge of students visiting for their summer break. 
The season kicks off during June and July. 
One of the most famous events in Paris takes place in July. It is called the Bastille, and it is celebrated as the turning point of the French Revolution. This festive occasion is a fairground for lots of crowds because there is plenty to do to celebrate—from cruises to parades!
Arriving in August and September
Weather: sunny (15°C-25°C)
September and August is a great time to visit in Paris, but may not be as ideal as April and May. 
August and September may be the best months to visit for culture enthusiasts. 
If you come down during this time, you can enjoy the vibrant music festivals that take place. One of which is the annual Jazz a la Villette, an unforgettable festival that is highly anticipated around September. Be ready for cocktail parties and installations galore if you decide to go.
The Paris Design Week is another event to look forward to around this time. Designers, architects, artists, and design enthusiasts from all over the world gather for this one-of-a-kind art experience.
The events that take place in Paris in August and September are surely the best way to entertain your heart and soul.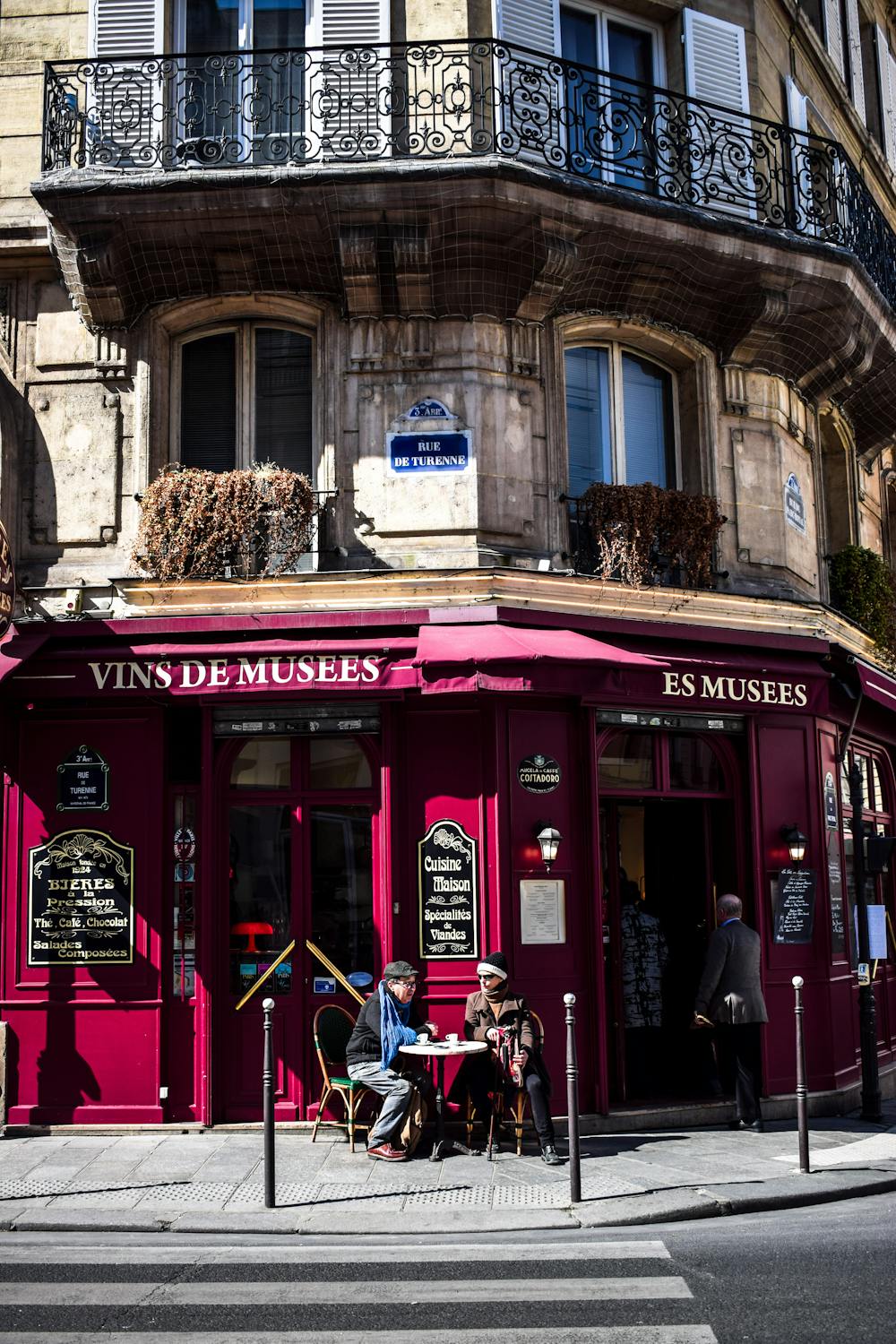 Visiting during October and November
Weather: chilly + cloudy (10°C-15°C)
The season of sipping coffee and unwinding on the terrace at night is here. October and November in Paris are considered a laid-back time of the year, as there aren't many special occasions. Make sure to bring warm layers of clothing if you are visiting during this time of the year! Rainfall can be a disaster during this time, especially if you don't come with any precautions.
If you visit in late October, Halloween is a day to look forward to. With lots of festive decorations and costumes all over, Paris is a complete wonder for both children and adults during this time.
Dropping by in December
Weather: cold + cloudy (5°C-10°C)
December is a wholesome time of the year to visit Paris with your friends or loved ones. 
With Christmas is around the corner, you can enjoy lots of festive activities like ice skating, shopping in pop-up markets, and enjoying vin chaud (hot wine).
The boulevards of Paris are adorned with extravagantly lit decorations and beautifully crafted streets where you can roam hand in hand with your special ones.
And there you have it! We hope this list has given you some guidance in making a decision of when the ideal time would be for you to visit the most romantic city in the world.
It might be a tough choice, but you need to rule out your personal pros and cons before you decide when to go.
Happy staycation, and enjoy a perfect time in Paris!