There are more than enough things to do in Puerto Rico, but is it truly possible to do everything when you go for a vacation? Our guess is no unless you are going for a significant amount of time. 
Usually, vacations are short-lived enough to not have the time to visit every attraction that a destination has to offer. 
THINGS TO DO IN PUERTO RICO
We took fifteen of the best things that you can do there according to us and put it together on a list for you. 
Now, you have a bucket list of what you can do during your perfect vacation!
Take A Trip To Old San Juan 
One of the most recommended trips within Puerto Rico is a trip to the old town. Viejo San Juan features a great set of attractions that almost everyone who visits should take a look at. 
It is here that you will come across the famous Calle de la Fortaleza. This is where the city's famous umbrella installation used to stand but now hosts a massive Puerto Rican flag. 
Furthermore, you will be able to submerge yourself in an ocean of cultural experiences and historical sights that the town has to offer. 
Flamenco Beach
Around 20 miles east of Puerto Rico stands the beautiful Flamenco beach. This is perfect for families and every traveler who is looking for a remote spot to enjoy a delightful time. 
There is an on-site spot where you will be able to find facilities such as showers and bathrooms. On the other hand, there are windows selling refreshments along with providing chairs and tents for rent. 
An interesting fact is that fishes tend to swim right up to the shallow edge of the water. It's a fun experience, and we recommend you visit Flamenco beach!
El Yunque National Rainforest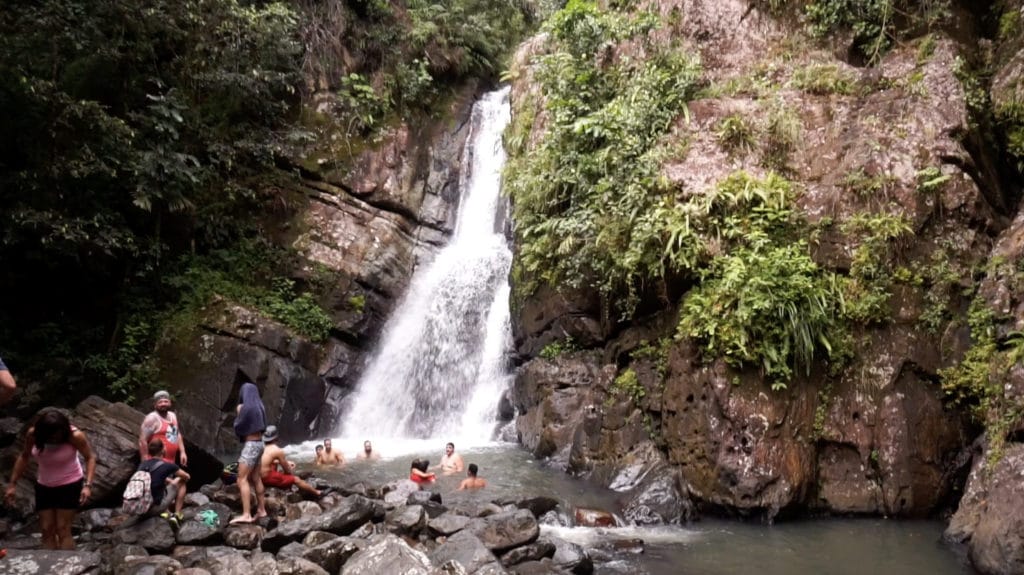 The El Yunque is one of the solo tropical forests that persists in the United States. Therefore, it has become a personal favorite of hikers who take most of their vacations to this destination. 
However, it is advised that you wear layers when visiting the rainforest. It can get almost 200 inches of annual rainfall. Therefore, make sure you carry water resistance covers for your gadgets. 
Calle del Cristo 
If you do visit San Juan, Puerto Rico, then make sure you are ready to let loose of your wallet slightly. You see, Calle del Cristo is the paradise where you will find boutiques, art galleries, and restaurants. 
Furthermore, there are artisan shops, local crafts, and other items that you will be able to discover. Otherwise, even if you skip the shopping, the beauty of the place will engulf you. 
Condado Beach 
Puerto Rico beaches are famous for the way it can capture your stress and blow it away with the wind. Condado Beach is one where you will want to stretch your hands and soak in the sun! 
On top of that, Condado beach is where you will find all watersport activities taking place. Otherwise, this beach from the Puerto Rico beaches is particularly known for the high-end resorts, beach bars, and resort complexes. 
Crash Boat Beach 
Another great recommendation for Puerto Rico beaches is the Crash Boat Beach. Even though the name takes your mind n another direction, the beach is actually safe. 
More often than not you will find snorkelers trek over to Crash Boat for the fishes and the water. Additionally, sunbathers, volleyball players, daredevils who love to jump into the water from the pier, fishermen, sunbathers, and others absolutely love the Crash Boat beach.
Carolina Beach 
The Carolina Beach is located near the Metro area resort district and is quite a popular public beach. You will love to visit this beach if you are traveling as a family. The white sands and the warm water makes for the perfect combination for a beach day out with the family!
Usually, the beach is busy during the weekends with the weekdays seeing a significant lapse in the number of people who are visiting the beach. 
You May Also Like To Know About The Places You Can Travel Alone For The First Time
Luquillo Beach 
Since we are on the subject of Puerto Rico beaches, let's take the time to mention the Luquillo beach. The resort beaches along Isla Verde and Condado are absolutely beautiful. However, when you get tired of those, the Luquillo beach stands to wait for you. 
Now, let's say it now that the beach has had received different reviews from travelers. Some have reported it to be clean while others have not. While some said the washrooms on-site were not clean, some have reported it to be one of the most beautiful beaches they have visited. 
Cueva Ventana 
This translates to window cave and is exactly what it is. When you take an outdoor adventure, our recommendation is to go here when you are visiting Puerto Rico.
When you visit, you will not be able to hike through limestone, but also see various stone engravings and one pre-Columbian petroglyph. However, you'll eventually reach a circular opening which looks over a lush landscape.
This opening is what makes this spot so special. Usually, to find this spot, it is advised you take a guided tour. 
Rum Tours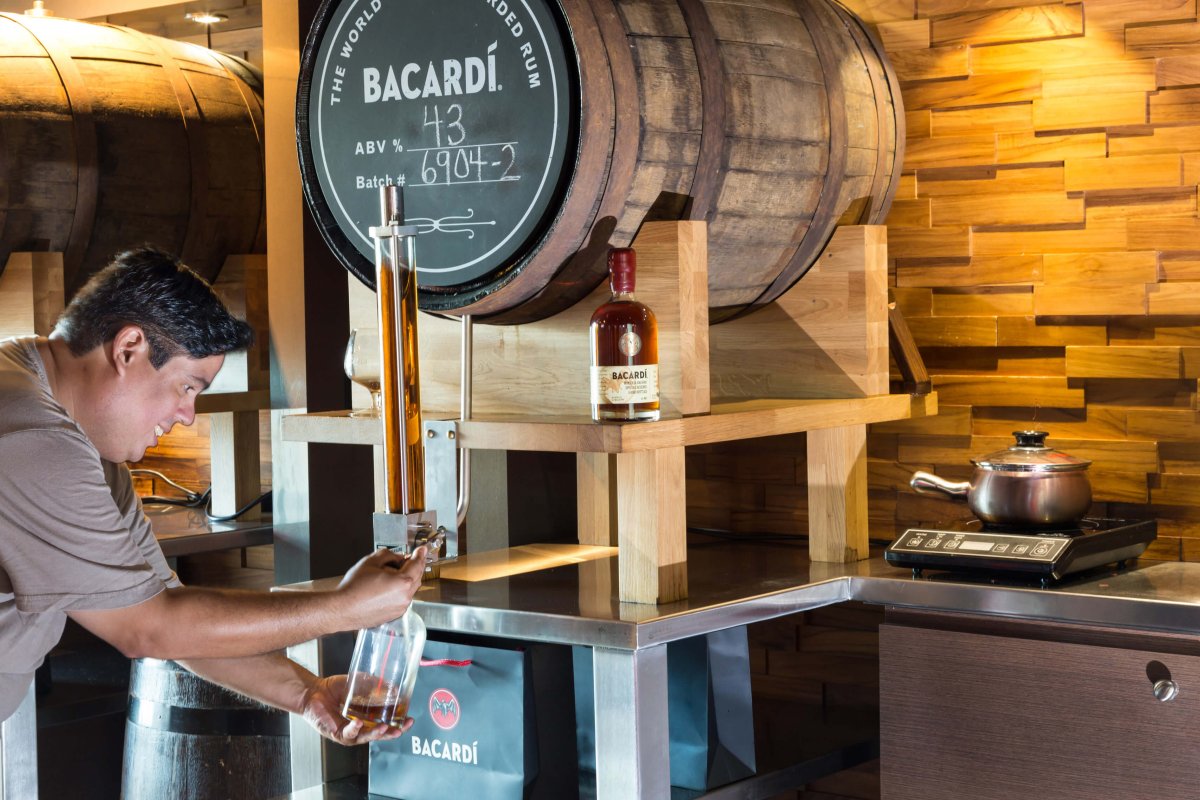 One of the things that you must do in Puerto Rico is taking a rum tour. A visit to the destination is incomplete without the tour. You will be tasting some of the best beverages during this tour. There is a reason why Puerto Rico is known as the rum capital of the world. 
There are different tours available at the distilleries. Therefore, you have to make sure you are picking the right ones. Certain distilleries do not take in visitors such as Don Q. 
Observatorio de Arecibo 
This is a spot that has been used by scientists since the 1960s to collect data about our solar system, Earth's atmosphere, comets, and others. The Observatory's massive telescope has been in use for a very long time. 
The reason why it is placed here is because of Puerto Rico's location. It is located near the equator and is ideal for studying the Earth's ionosphere and planets. Moreover, it can accommodate the space required for the telescope's reflecting mirror. The dish is 167 ft. deep and 1,000 ft. in diameter. 
The Pork Highway 
This is exactly what it sounds like. It is a three-mile stretch of road where every restaurant is creating dishes made from pork. So, you will essentially be in a zone of pork dishes prepared from spices and sauces and the blend of both. 
However, it can get graphic with whole pigs on skewers tuning over open-air smoke pits. So, just know this in advance. 
Isla Culebrita 
if the Puerto Rico beaches caught your attention, then Isla Culebrita will definitely catch your attention. 
This is where the locals and the tourists flock to escape the city noise. However, there are times when tourists do not realize this haven exists because they get lost in the town. 
We strongly recommend you take a trip down to Isla Culebrita and isolate yourself from the high sounds of the city and relax in a zone of peace and serenity. 
Los Morrillos Lighthouse 
This is at the southernmost tip of Puerto Rico. The lighthouse is definitely one of the most gorgeous pieces of structures that stand tall in Puerto Rico. 
The Los Morrillos Lighthouse stands on the white limestone cliffs which are surrounded by lagoons and the salty marshes. On top of that, when the waves crash against the cliffs, it looks devastatingly beautiful. 
You can go on a tour with the staff of the lighthouse, The view from the top is just as mesmerizing as it can get. 
Ponce
So, this is where the picturesque essence of Puerto Rico comes alive. 
Why?
Well, this is where you will find the colorful houses and the ice cream shops and everything that reminds you of the color palette! 
In fact, this is known as the most Puerto Rican city in Puerto Rico. You will everything ranging from parks to museums, malls to plazas, monuments to theatres, and whatnot over here!
Visiting this destination is definitely one of the things to do in Puerto Rico.