When the pre-winter travel bug bites, we know your search for the best tropical places to travel in September. 
Therefore, we went ahead and did the work for you. A tropical vacation is exactly what anyone needs for a relaxing getaway. 
BEST TROPICAL PLACES TO TRAVEL IN SEPTEMBER
A primary reason why September is a good time to visit tropical destinations is due to the all-inclusive resorts and all-inclusive vacation packages. 
Best Places To Visit In Europe In September 
This list tells you about all the tropical destinations that you can hit up right before submerging yourself in the festive Christmas joys. 
Costa del Sol, Spain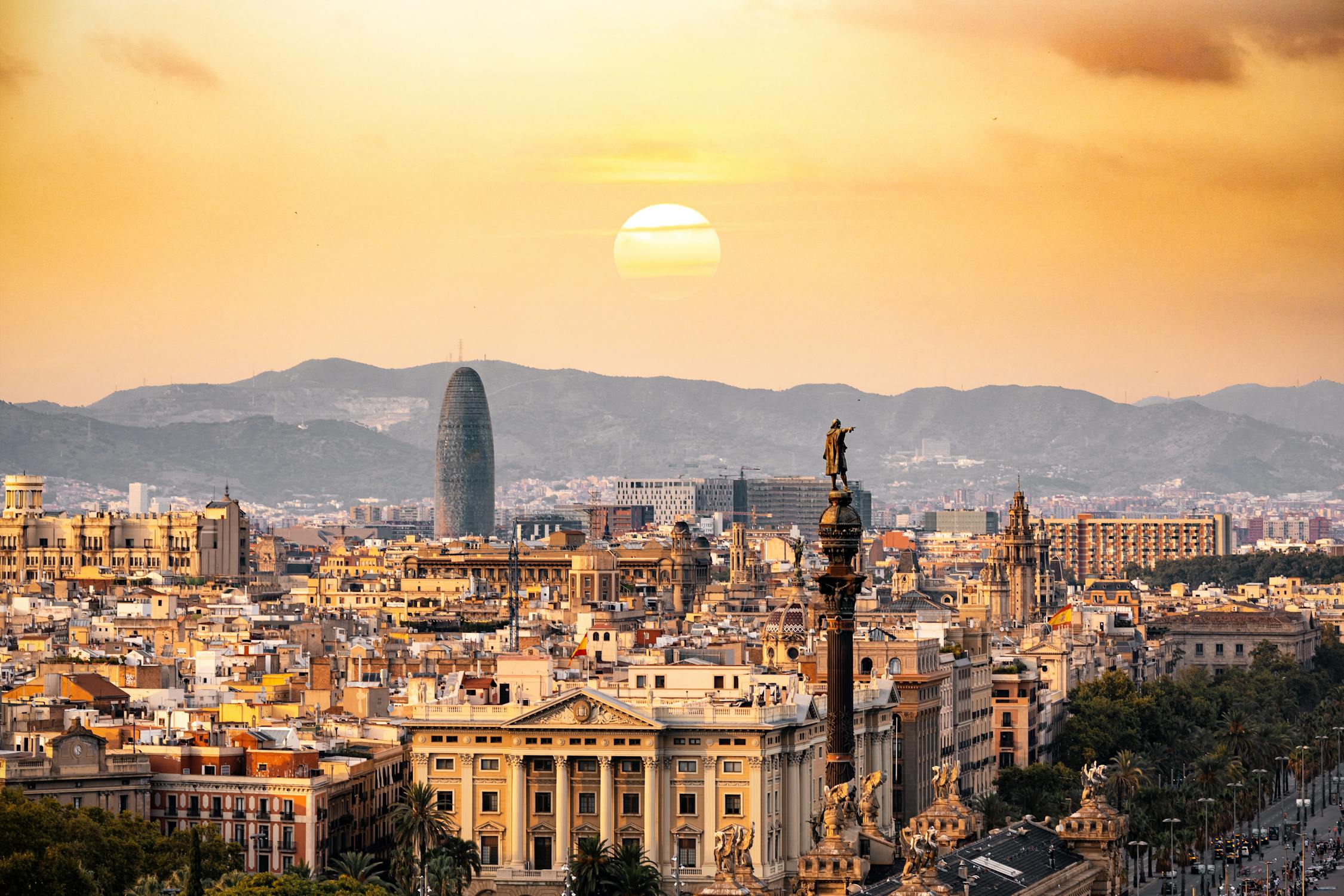 This is one of the top destinations in September if you're looking to enjoy yourself in Europe. 
You can enjoy the brilliant beaches, water activities, and the rich marine life. It's not every day that you will come across a beach surrounded by mountains. 
This is truly an epitome for top destinations in September for a quick yet relaxing getaway! 
Tenerife, Spain 
One of the best places to visit in September in Europe is Tenerife, and when you say Tenerife, you know it's all about the badges. 
This amazing land is filled with beaches and why not? It is the highest Canary Island of Spain. 
There are three beaches that you will find: Las Teresitas, Antequera beach, and El Medano Beach. 
To access the Antequera beach, you will need to get on a boat since it's located on the Anaga Rural Park. On the other hand, the two are the top destinations for weekend getaways in Spain. 
Paphos, Cyprus 
https://www.telegraph.co.uk/content/dam/Travel/Destinations/Europe/Cyprus/cyprus-36h-paphos.jpg
If you are someone who likes to have a plethora of choices when it comes to top destinations in September, then head on towards Paphos. 
This entire coastline comes with 27 beaches and you know it's going to be fun, in fact, why not go beach hopping?
On top of that, the beaches come with crystal clear water along with various water sports. Now you know why Paphos is one of the best places to visit in September in Europe. 
Corfu Island, Greece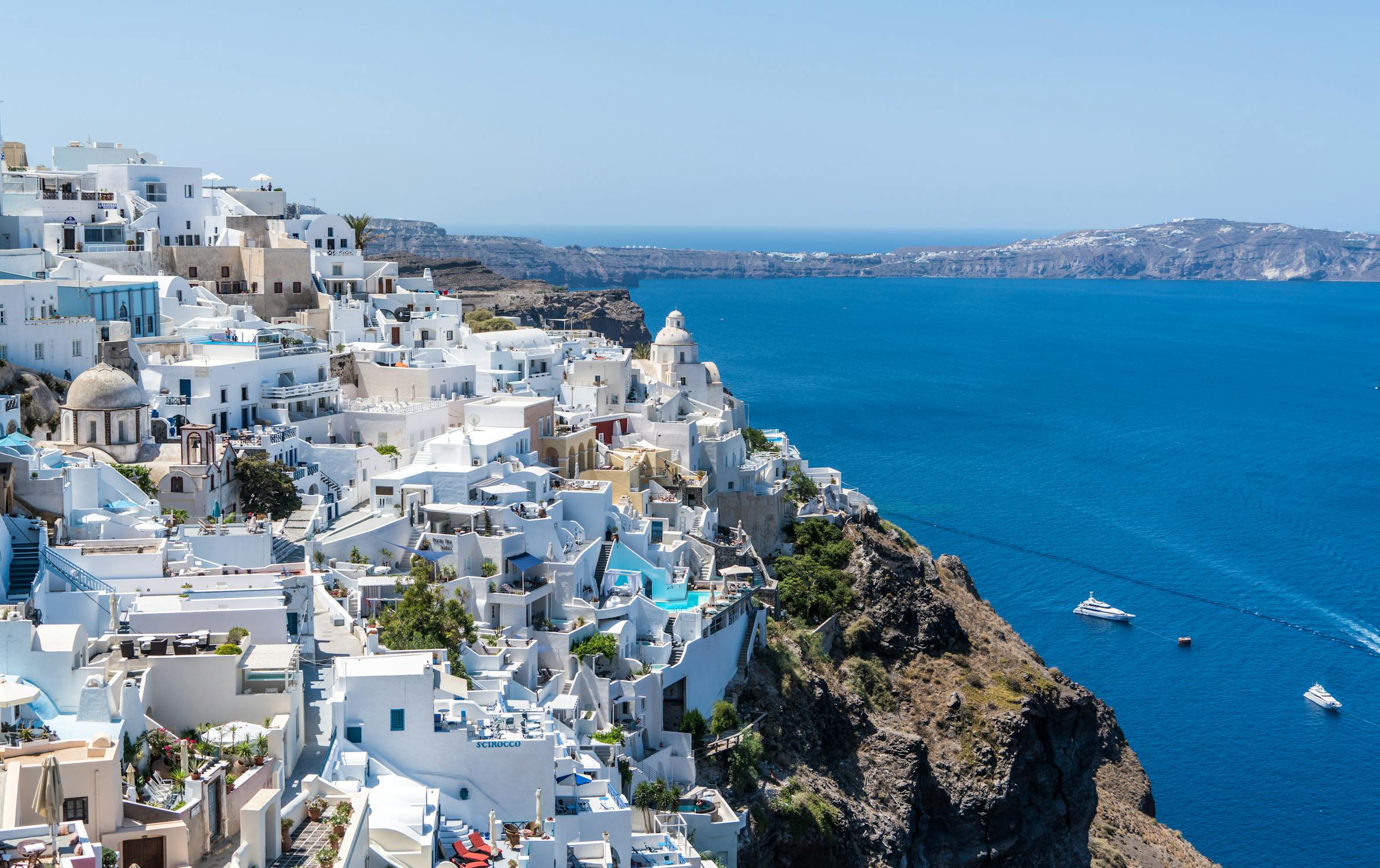 While tropical destinations mean surrounding yourself with water and sand, here is one destination that must put on your list. 
In terms of warmth, atmosphere, and beauty, this becomes one of the best places to travel in September and October. 
Furthermore, you will be stunned with the spectacular sandstone formations along with the view of the sky reflecting on the clear water! 
Mugla, Turkey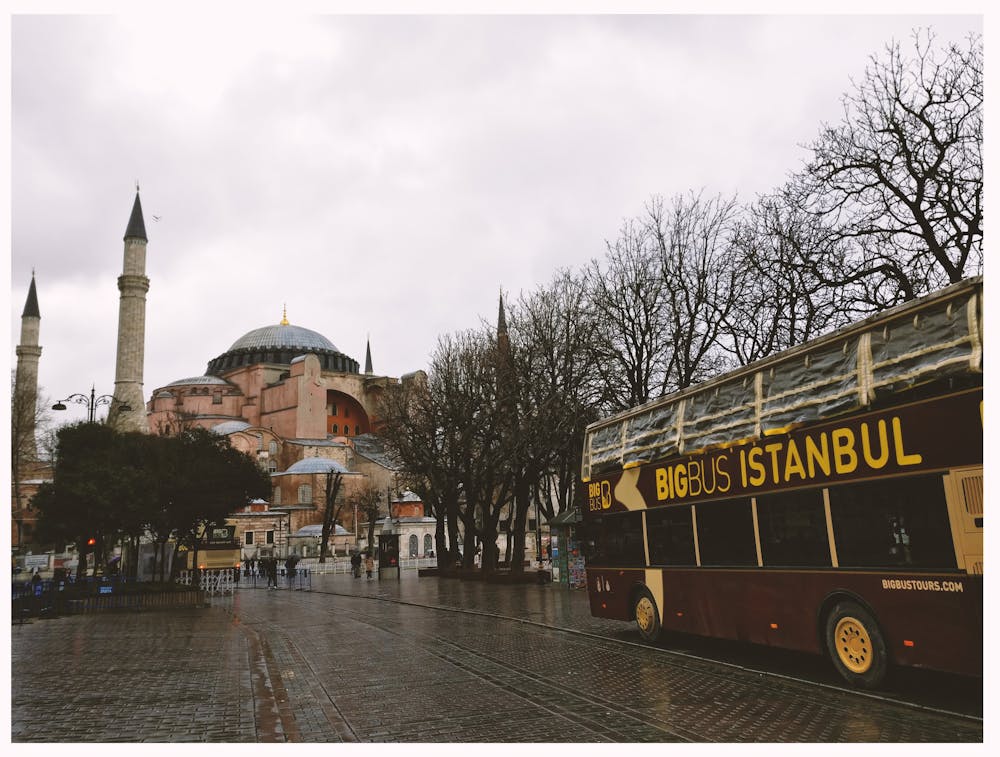 We understand that sometimes you just want to visit a beach that is not crowded, and here is where you want to be! 
Almost every traveller who is searching for top destinations in September consider Mugla as one of their first choices. 
The white sand beach when coupled with the mesmerizing blue waters, it brings you peace that is going to make you forget about your worries! 
Ibiza, Spain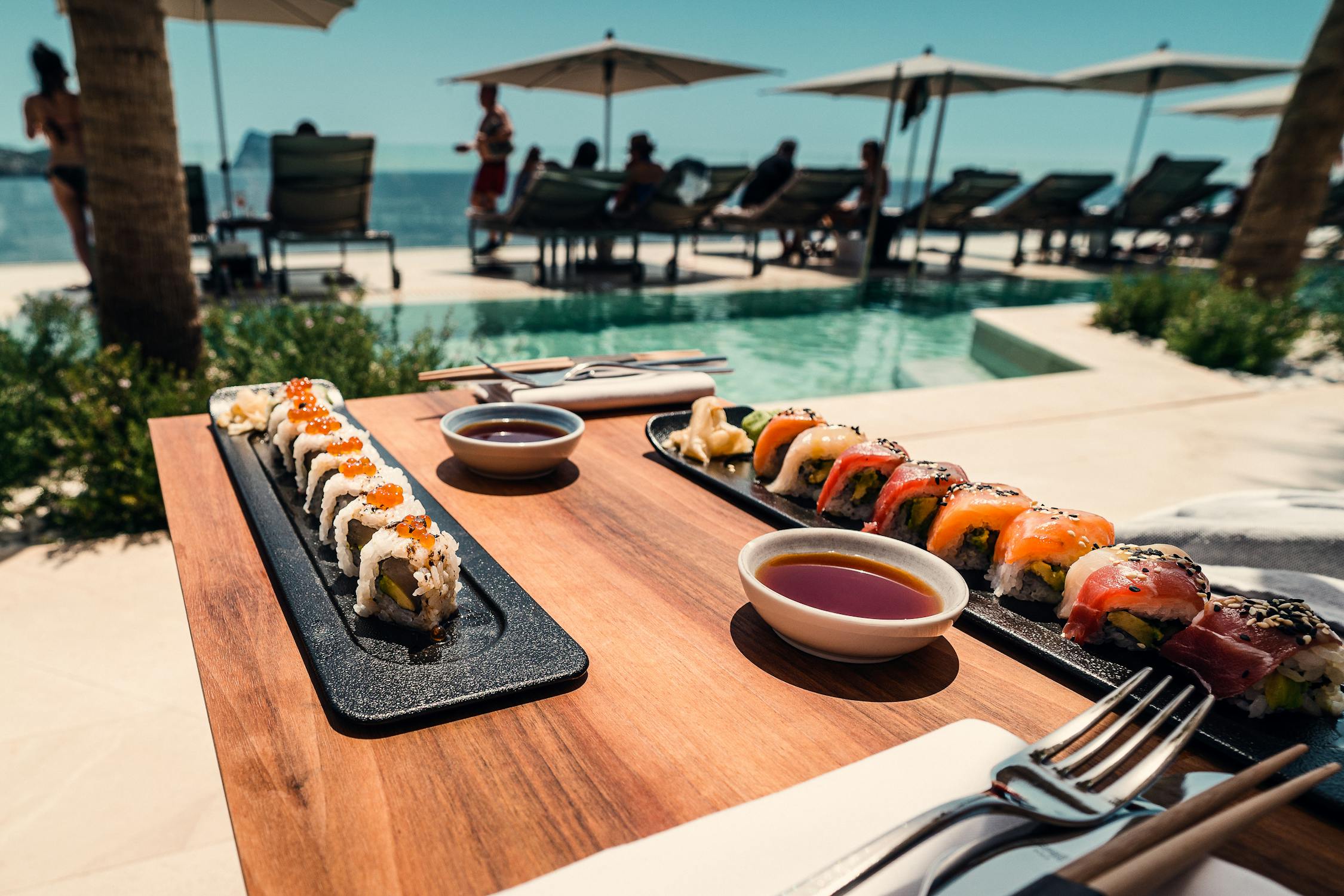 Now, there is no need to introduce the name. Ibiza is more popular with the younger crowd and is one of the best places to visit in September before the university term begins! 
There are hidden coves, cliffs, and an extraordinary nightlife. Most of the ravishing parties happen on the white sandy beach making it even more fun. 
You can spend the sunlight hours trekking, hiking, and indulging in the several water activities that the destination has to offer. 
Best Beaches To Visit In September In USA 
The United States of America is one of the most visited destinations during any time of the year. Therefore, when it comes to tropical destinations, the USA is not far behind other continents. 
Oahu, Hawaii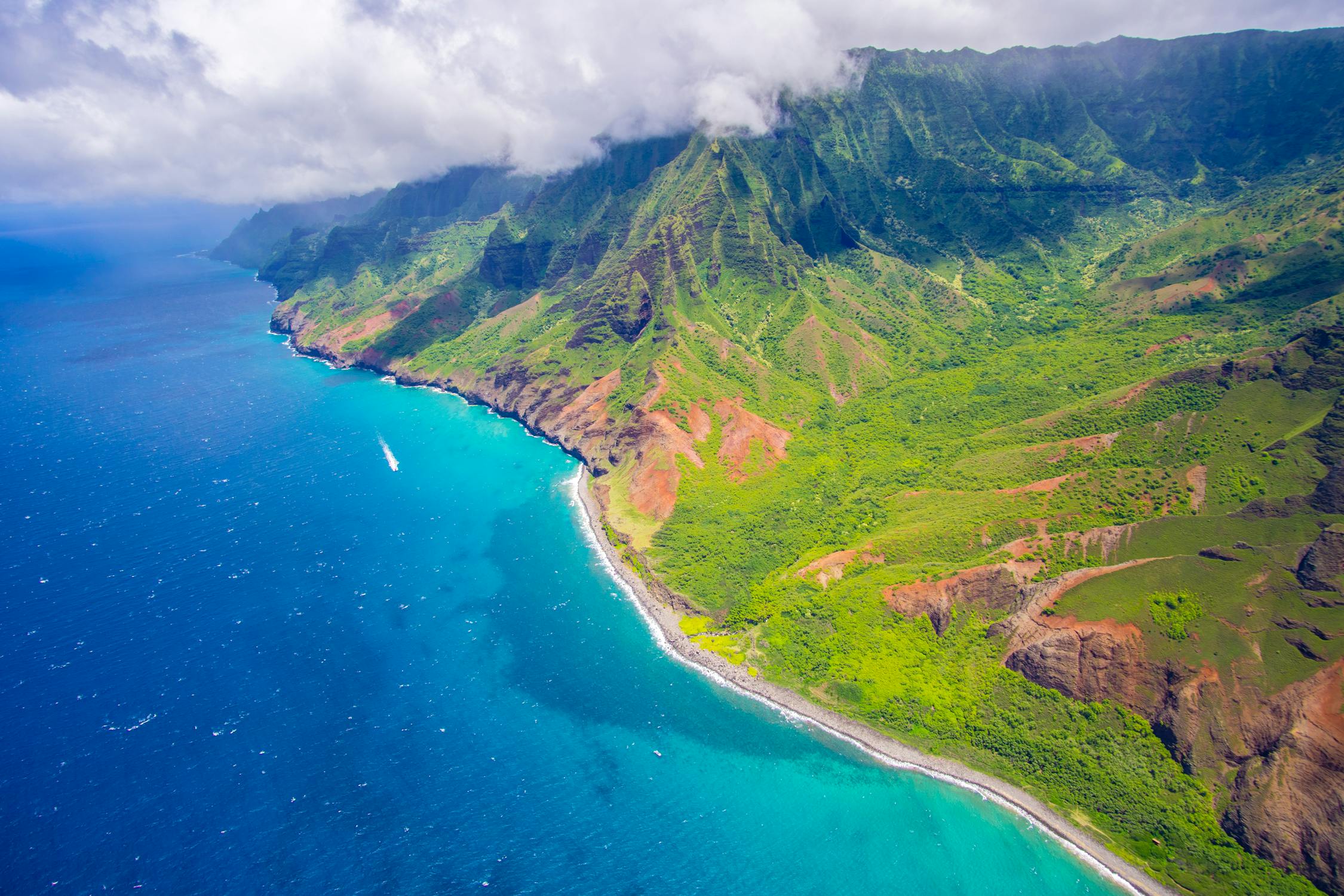 One of the first reasons why Oahu is one of the best beaches to visit in September in the USA is because of the Aloha Festivals. 
The Aloha Festivals offer free events that celebrate the magnificent culture the entire month. You will be able to witness the traditional Hawaiian chants along with the hula dancing. 
Moreover, there are other things such as the Waikiki Hoolaulea (block party) and Floral Parade that will make you want to never leave the island. 
Maui, Hawaii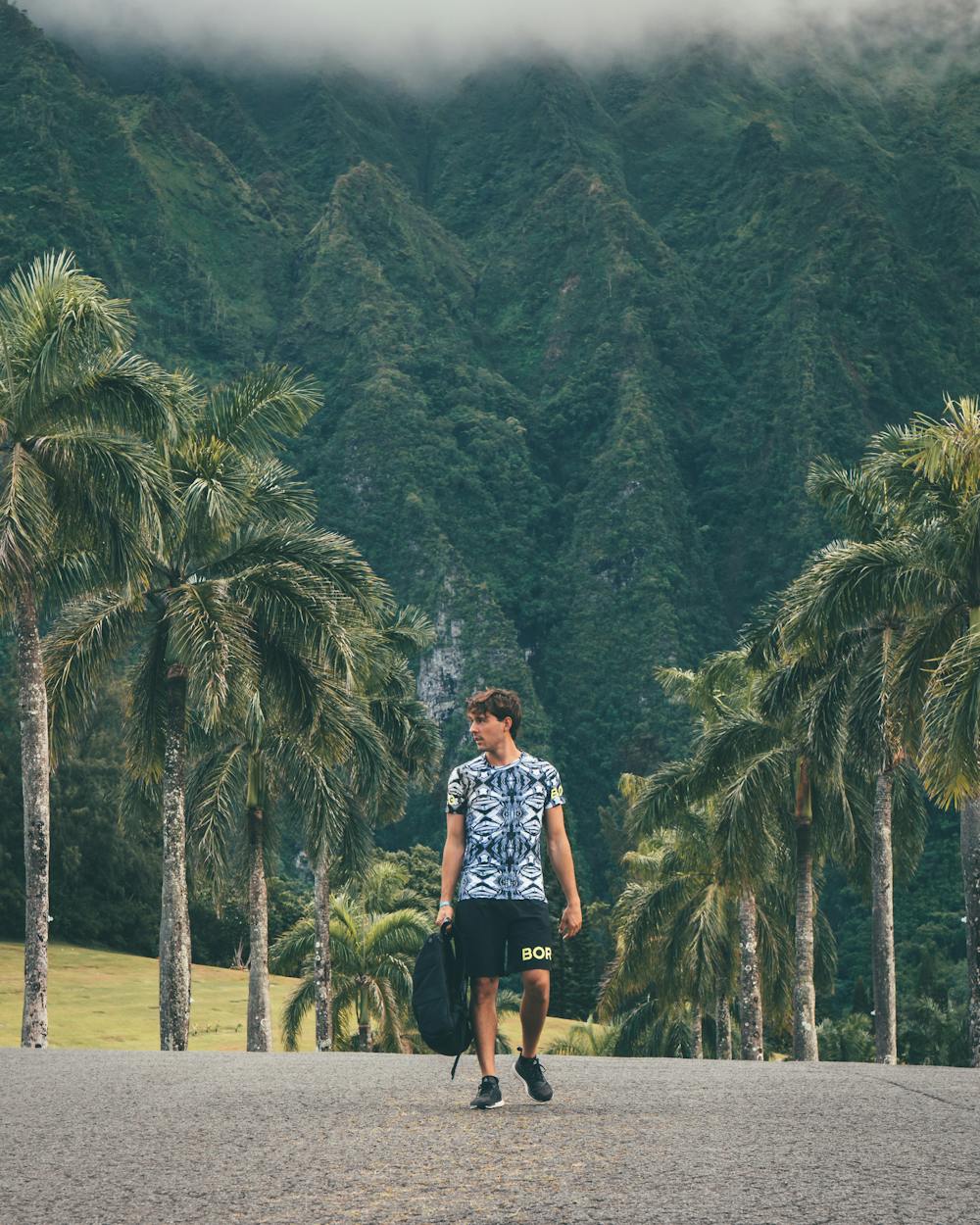 Another one of the best beaches to visit in September in the USA is Maui. In fact, September is one of the fantastic months to be here. 
You will find the natural scenic beauty of Maui absorbing you. On top of that, the temperature is just about perfect for you to soak the sun before winters arrive. 
For activities, you have snorkeling, whale watching, or driving up the northeastern coast to get a brilliant view of ocean vista. 
Mackinac Island, Michigan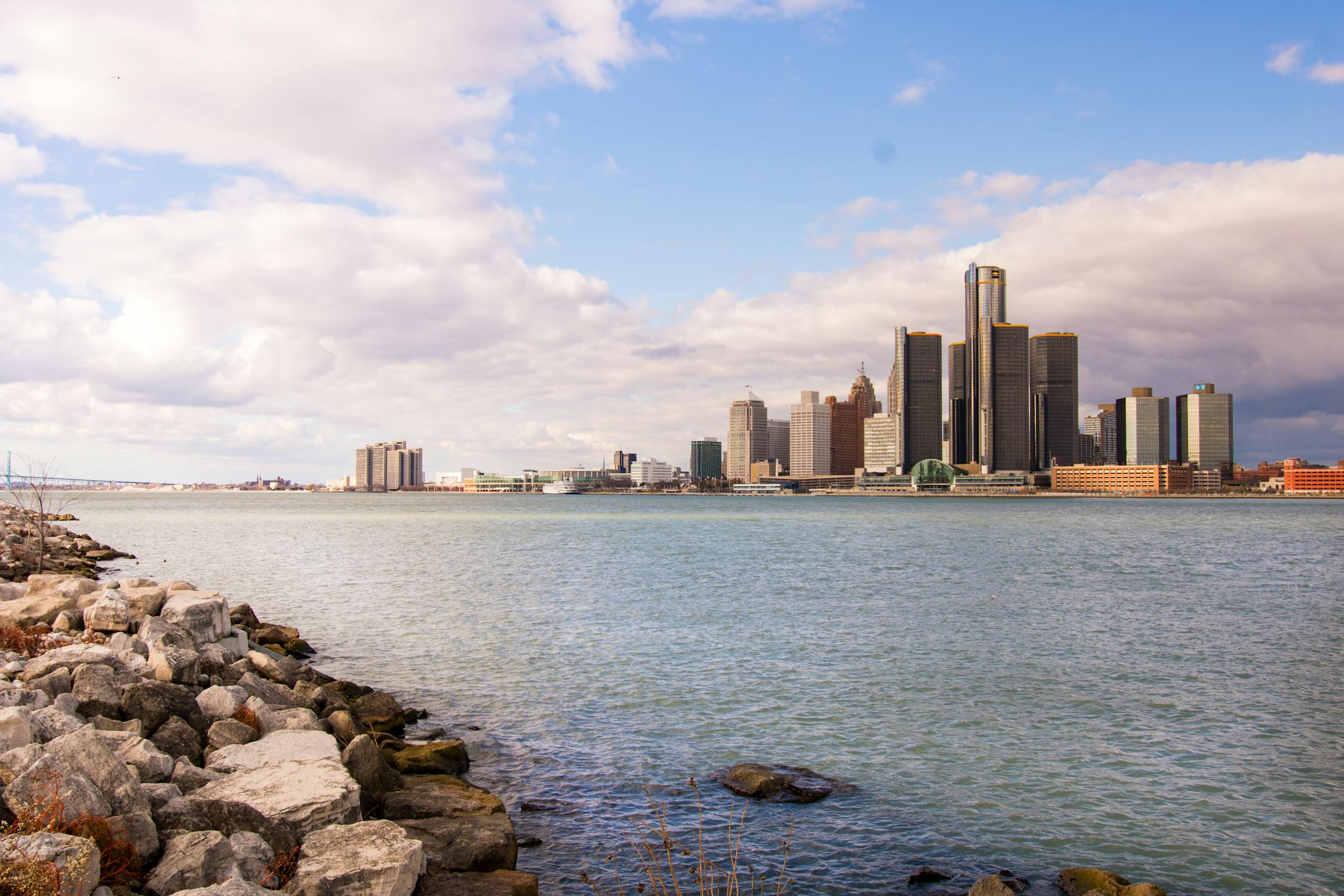 Here's another of the top destinations in September for anyone looking for pleasant weather. 
The island is not like any other. It gives a more Victorian vibe and is one of the best places to travel in September for peeps who enjoy history and tradition! 
The gradual arrival of autumn begins with a change in the landscape. You'll find slow weekdays but the weekends bring with a change of mood and pace. 
Florida Keys, Florida 
Florida keys is definitely one of best tropical places to travel in September. 
This is an entire stretch of tropical islands that will end up being one of the greatest vacations you will have spent money on. 
One of the activities to do is visiting the United States's only living coral reef barrier. However, there are other waterborne activities that you can be a part of. 
If you don't know which to visit, our suggestion is to consider Island hopping and planning it out accordingly. 
Do You Know The Best Places To Eat At Honolulu?
Best Places To Visit In September In Asia
Obviously, the USA and Europe are not the only places that you can be at during September. Some of the best tropical destinations are in Asia!
Bali, Indonesia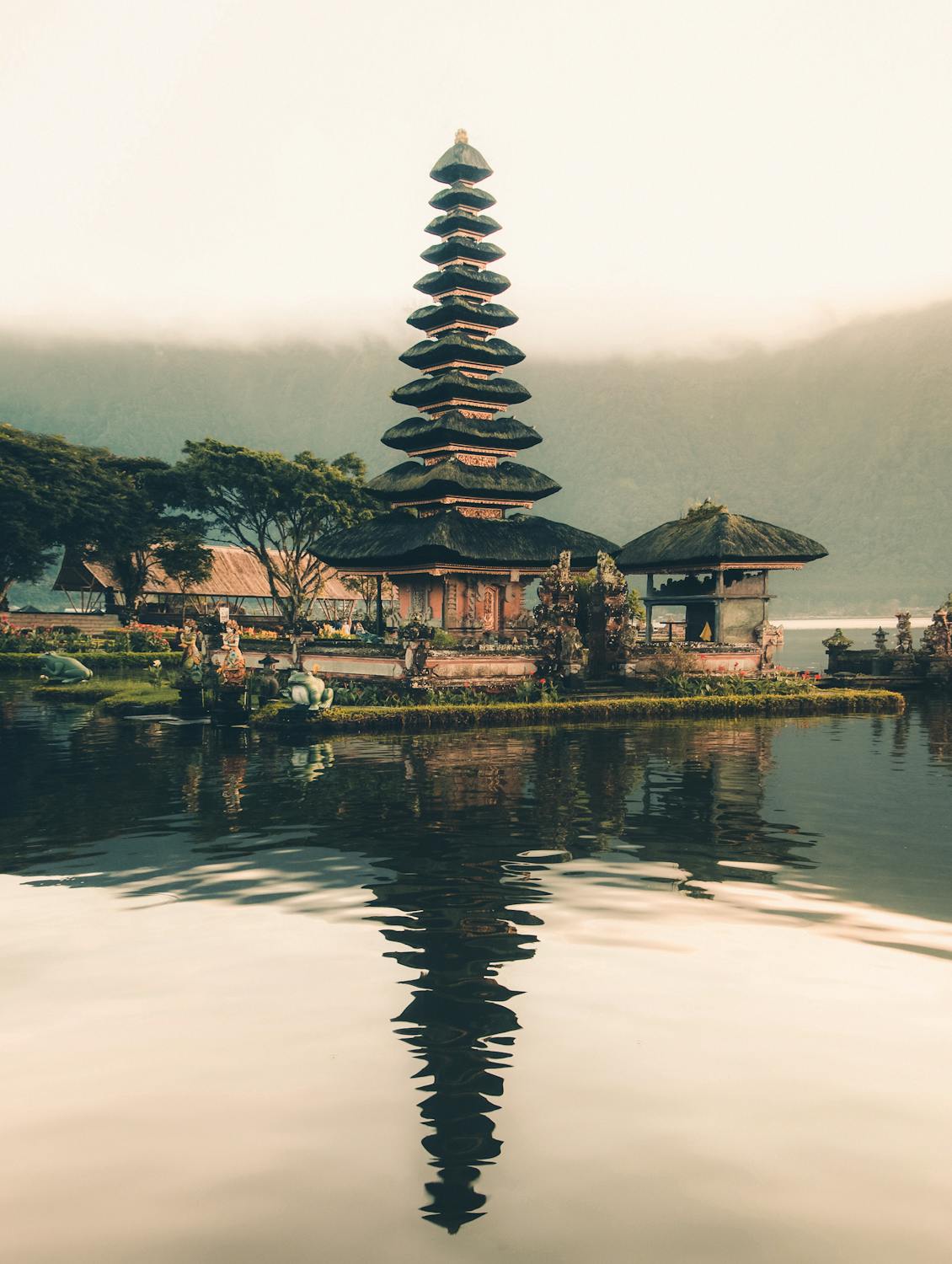 If you don't know exactly where to go and you have been confused for a while, then close your eyes and pick Bali. 
This beautiful island is one of the best places to visit in September in Asia. It is a combination of sandy beaches, stunning places, extraordinary temples, and whatnot! 
Bali comes with water activities such as diving cliffs and other activities. On the other hand, it comes with dormant volcanoes, jungles, and other inland destinations. 
Kuramathi, Maldives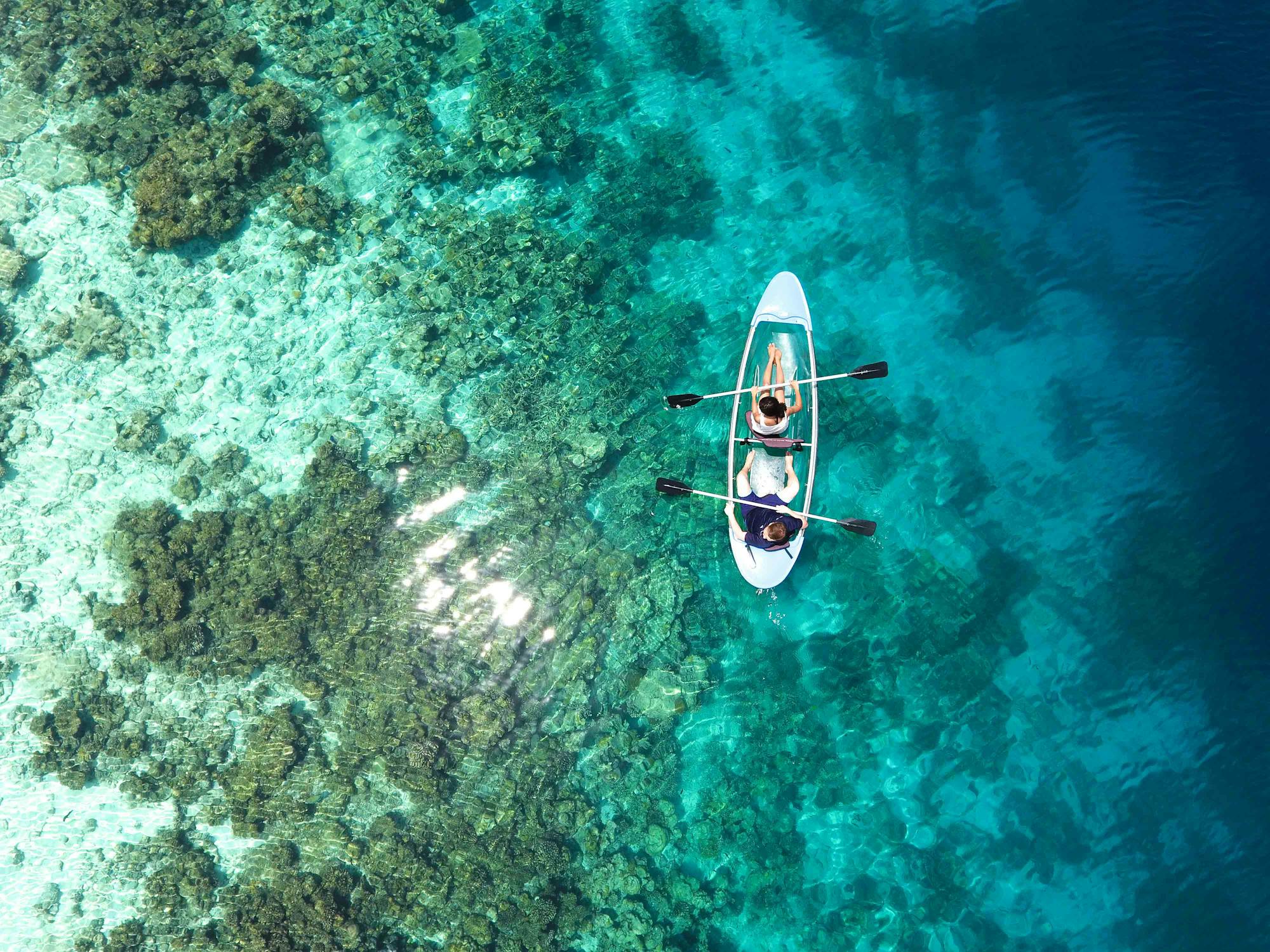 Kuramathi is undoubtedly one of the top destinations in September. In fact, Maldives is a destination you can visit anytime throughout the year. 
Now, Kuramathi comes with pristine white beaches and a lavish surrounding of tropical jungles and magnificent lagoons. 
There are bars located everywhere on the island. Therefore, the best way to relax on this beautiful destination is to sip on a cocktail and watching the sunset. 
Finally, Kuramathi comes with various budget villas. Hence, there is a resort for everyone traveling on different types of budgets. 
Goa, India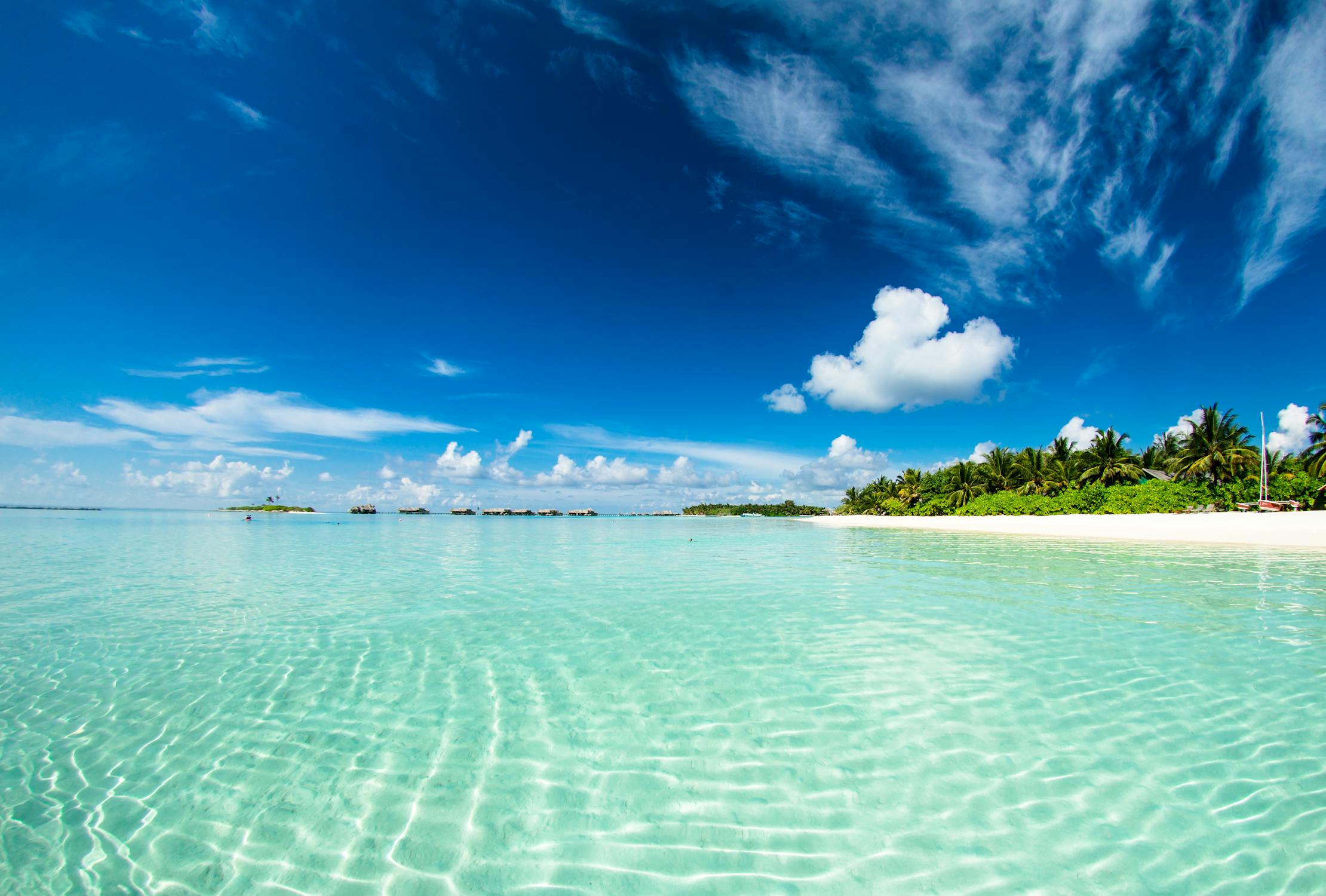 Another one of the best places to visit in September in Asia is Goa.
September does come with some tropical showers but then you don't have to worry about sudden downpours. 
During the month of September, the grey clouds start to move away and are replaced with a bright sunny sky. 
However, the month of September is still off-season and the crowd is much less. If you're looking for a destination where you can cool off, relax, and not have too many people around, then Goa it is! 
Phi Phi Islands, Thailand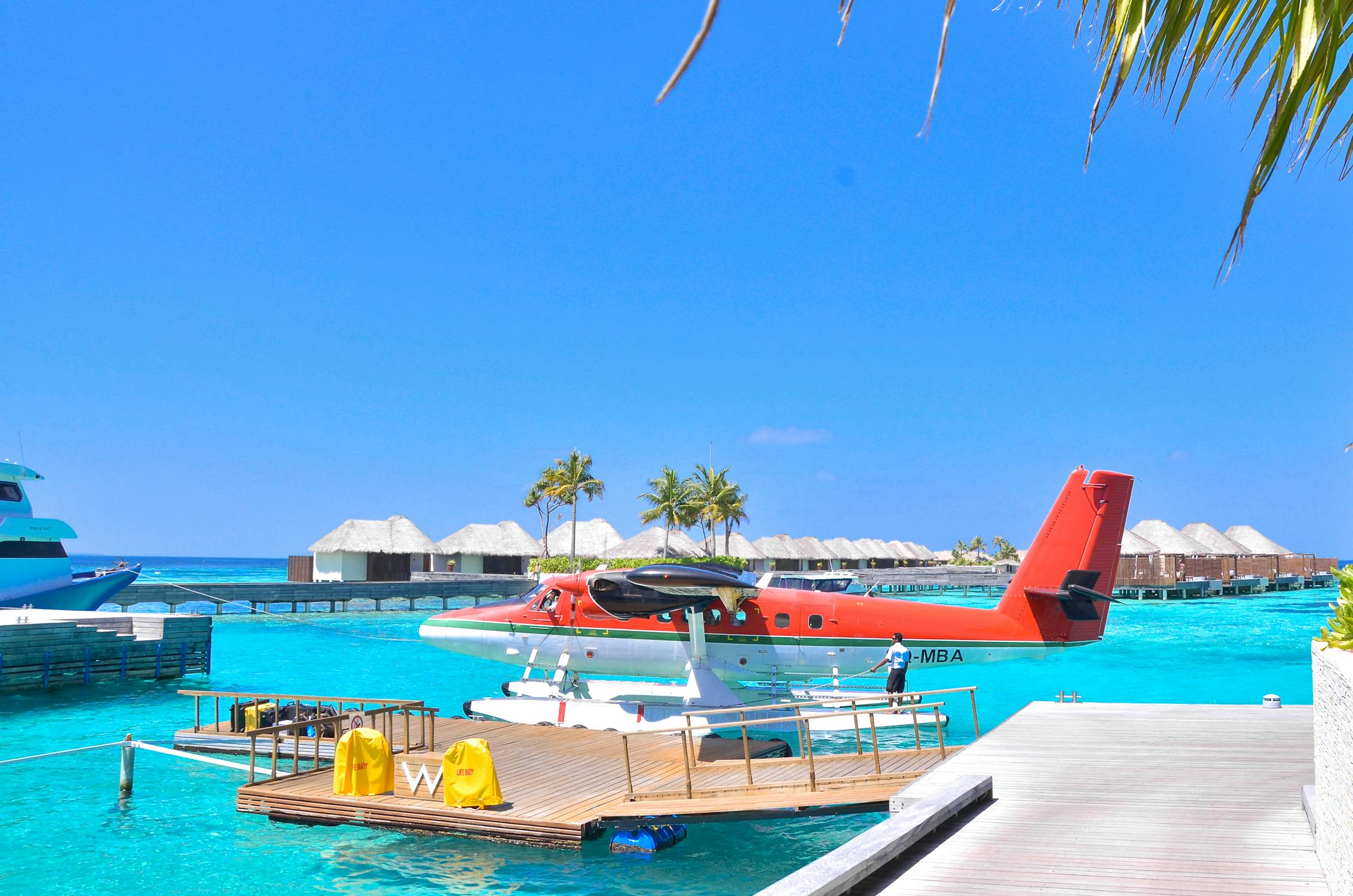 Phi Phi Islands in September is not a bad idea, however, you need to be ready for some downpour. 
On the other hand, you need to know that the weather is actually quite great for anyone looking to avoid the heat yet not is cold. 
You will be able to enjoy ferry rides, the great food, and the crowd along with the nightlife. 
Even though it might not be completely sunny like other beaches, the overall ambiance makes Phi Phi Islands one of the best tropical places to travel in September.